We Transform video gamers into Esports
athletes
We build Esports programs with all the benefits and experience of traditional sports teams, but for gamers
Weekly Classes
Training drills, structured practice, team scrimmages, credited courses, and more. Contact us to learn more!
Tournaments
Competition that is safe, friendly, and reliable. 100% match completion rate with scholarship money available!
Summer Camps
Considering launching an Esports program, but haven't taken the first step? Want to offer something new and innovative to your kids who play video games? Experience the excitement and engagement that Esports can bring to your school risk-free!
Parent Resources
"All my kid does is play video games all day!" "My son doesn't want to come down to eat with the family anymore!" "Can't you just pause your game!?" We got you covered. We're here to help.
EDUCATORS
SCHOOLS
HOMESCHOOLERS
and INNOVATORS
A few pioneers we've partnered with:
MIDDLE AND HIGH SCHOOL
ESPORTS PROGRAMS
Structured Esports programming led by experienced and qualified coaches.
Offering team management, weekly classes, skill development, differentiated coaching, and a curated league experience.
Don't have a school team? No problem! Join one of our open teams or form your own squad to compete against others! 
Ekuso provides at-home quality training with a schedule that fits your busy lifes.
Transform your gamers into Esports
athletes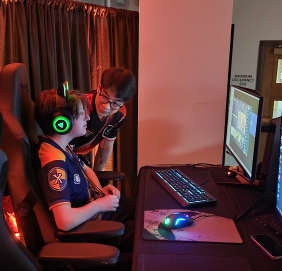 Empathy
We're a team of passionate coaches and players who've been there before. We provide the training, resources, and expertise to help you succeed.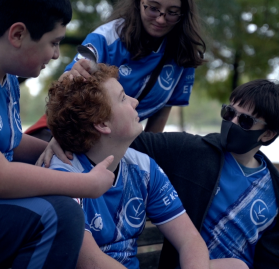 Community
We're here to serve and to help you build your dream community. We work to provide kids with the tools they need to succeed in life and a place to call home.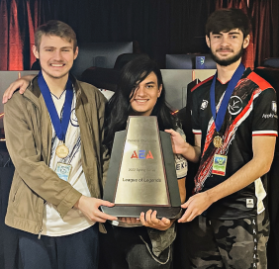 Excellence
At EKUSO, we encourage our students to reach their fullest potential as leaders in and out of the game. Fun and enriching gameplay is an added bonus!
EKUSO PROVIDES THE STRUCTURE FOR STUDENTS TO
SUCCEED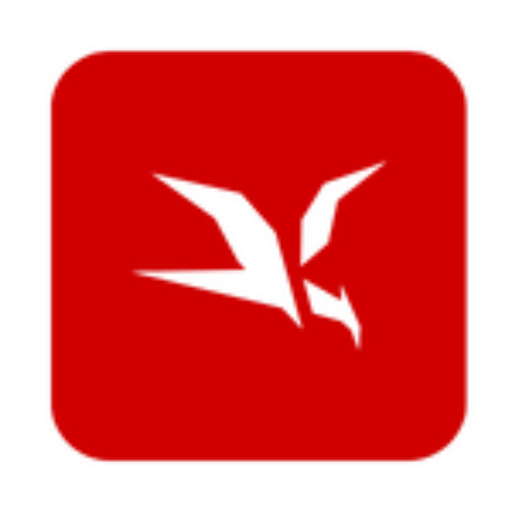 'Karlin has not only established a world-class Esports team at Sora, but he has helped many of our students find their "people" for the first time. Karlin makes Esports way much more than just competitive video games. Our students are learning team building and leadership skills, conflict resolution, and how to succeed on and off the virtual "field". Many other groups out there can establish a team at your school. But if you want Esports to thrive and become a core part of your school's DNA, Ekuso is by far the best option out there!

I love Ekuso because it helped me build a relationship with my classmates/teammates, as well as, helping me be more confident and stop doubting myself. Many of the things that I have learned being on an e-sports team has transferred to many other places in my life. The community is great and always willing to help wherever they can. And the teacher is does a great job of teaching complex concepts in a way that everyone can understand. Would give 10 stars but I can only give 5.
"I would recommend to anyone to start your partnership with Ekuso. It's worth it. You will not regret it. Not only are you changing the lives of your students, you're changing the culture of your school… you're giving a place to belong to kids that may not have had a place of belonging before."
I joined as a student during the fall last year. I've really enjoyed the culture and Faith, our instructor. He's a great player with loads of positive energy. The program itself operates similarly to regular sports and comes with those great character lessons. I have arguably gained more in personal development skills than actual playing skills, although I've amassed both. 11/10, best part of Highschool and Covid for me. Would highly recommend for anyone invested in the gaming hobby.

"We were interested in having an Esports team at our school, but when it came to implementing — we didn't have the slightest idea of how to begin. They took care of all the details, so I didn't have to figure out all the coaching, team practices, and tournaments work."
Ekuso provides fully customized youth Esports
training programs

for Middle and High Schools.
We're committed to building communities and developing transferable skills from within the game into real life.